About Us
The vision, history and the people driving the brand innovation.
Empowering our clients with comprehensive sales and administrative platforms, to supply market leading innovative products and services.
30+
Client Dealership, OEM
and AfterSales
50K+
Active Individual
Contracts
25+
Ready
Protection Plans
20+
Insurance and
Re-insurance Partners
4+
Enterprise Solutions for
Financial Services and
Insurance Management
18+
Average - Years of
Expertise in FNI,
Banking and IT
Differentiation is a word that is used a lot in the Automotive Industry. However, whilst it is very easy for businesses to write it on a website or in PowerPoint presentation, most fail to practice it. Instead, they do the same job, sell the same products, in the same way, only cheaper.
Of course, there are challenges. In a crowded market place, where one's competitors are all shouting 'look at me' and over-promising, how does one really differentiate from the competition? And how does one not only attract business and customers but do so at viable prices that ensure profitability and allow the business to invest for the future?
The answer is to be truly different and by standing apart from the 'crowd'. Differentiation requires a business make a true commitment to offer innovative products but it is not always possible to continuously innovate and so true differentiation means to adopt a different ethos from one's competitors, to pledge to always put the customers front and centre of one's business, and to constantly strive to deliver only the very highest quality service to one's customers.
Waypoint Systems has gained many years of experience in the Finance & Insurance industry across the GCC and Asia, and throughout we were determined to truly understand what our customers wanted and needed so we could offer exciting new products and programmes. Providing our customers, in turn, with the ability to differentiate their businesses from their competitors.
Board Of Directors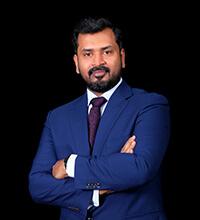 Dayan V Ipe
Founder & Chief Executive Officer
20+ years in insurance, Reinsurance, Third Party Administration and Financial Services.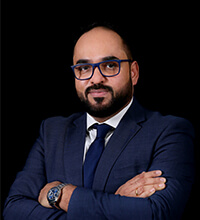 Gireesh Ramachandran
Director and Chief Financial Officer
A Chartered Accountant with 20+ years experience in Investment Management, Fund Management, Finance & Accounting and Debt Structuring.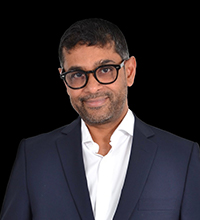 Shyam Ramlal
Director - Board Member
Co-Founder - TMT Connekt+ The World Mall. 25+ years in Digital Services Management, Marketing and eCommerce.
Rafiq Khan
Director - Board Member
Co-Founder - TMT Connekt + The World Mall. 25+ years in Digital Services Management, Marketing & eCommerce.
Our Team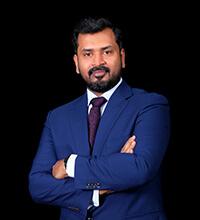 Dayan V Ipe
Chief Executive Officer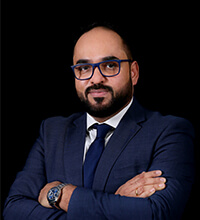 Gireesh Ramachandran
Chief Financial Officer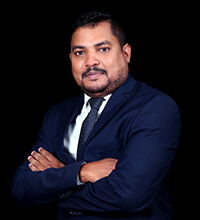 Rijeesh Kabeer
Head of HR and Finance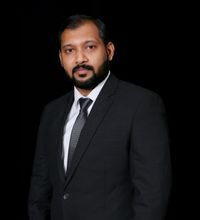 Shibin Jacob
Vice President Projects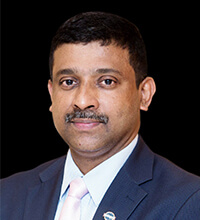 Pio Antony
General Manager - Claims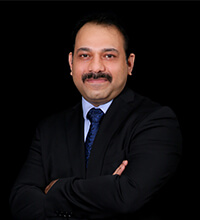 Jayakrishnan Ramachandran
IT Operations and
Infrastructure Manager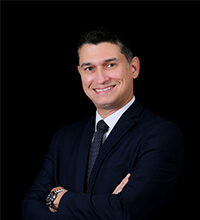 Creswell Harding
General Manager-Sales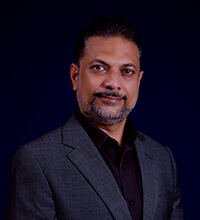 Nobel Paulinose
General Manager Branch
Sales and Operations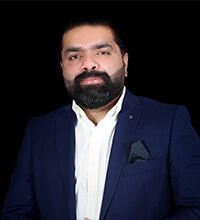 Ajiss Benjamin
Senior Manager Client Relationship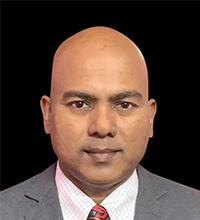 Anil Pavithran
Senior Manager Claims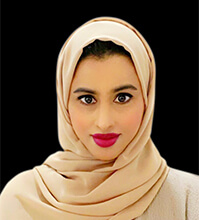 Samiya Al Owaisi
Senior Sales Executive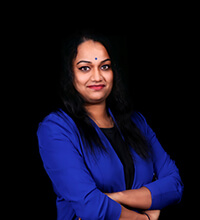 Maheswari Somasekhar
Finance Administrator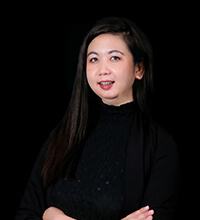 Monica Palapag
Administrator
Office Locations

UAE

Saudi Arabia

OMAN

Qatar
Bahrain

Kenya

Zambia

Egypt
Enquiry
Get in touch for service, partnership and product related queries.